Eagle Equine Products
Regular price
$35.00 USD
Sale price
$29.99 USD
Unit price
per
Sale
Sold out
PERFORMANCE ELECTROLYTES
FOR PERFORMANCE HORSES.
MagnaLyte Performance Electrolyte helps keep your horse hydrated and healthy.
Provides essential electrolytes for peak muscle performance
Encourages your horse to drink more water
Prevents muscles cramps
Prevents issues with dehydration (like colic)
Feeding Directions
Feed 1/2 to 2 scoops daily, depending on your horse's activity level (more sweating means more electrolytes needed to replenish what is lost). May also be mixed in water or provided free choice. Ensure fresh water is available at all times.
Horses up to 600 lbs: 1/2 - 1 scoop daily

600-1200 lbs horses: 1 - 2 scoops daily
1200+ lbs horses: 2 - 3 scoops daily
Ingredients
Premium Mineral Salt, Potassium Phosphate, Potassium Chloride, Magnesium Sulfate, Calcium Citrate
Guaranteed Analysis
Calcium (min) 0.7%, Calcium (max) 1.3%, Phosphorus (min) 1.4%), Salt (min) 70%, Salt (max) 75%, Magnesium (min) 0.4%, Potassium (min) 5.3%, Sulfur 0.1%
Share
View full details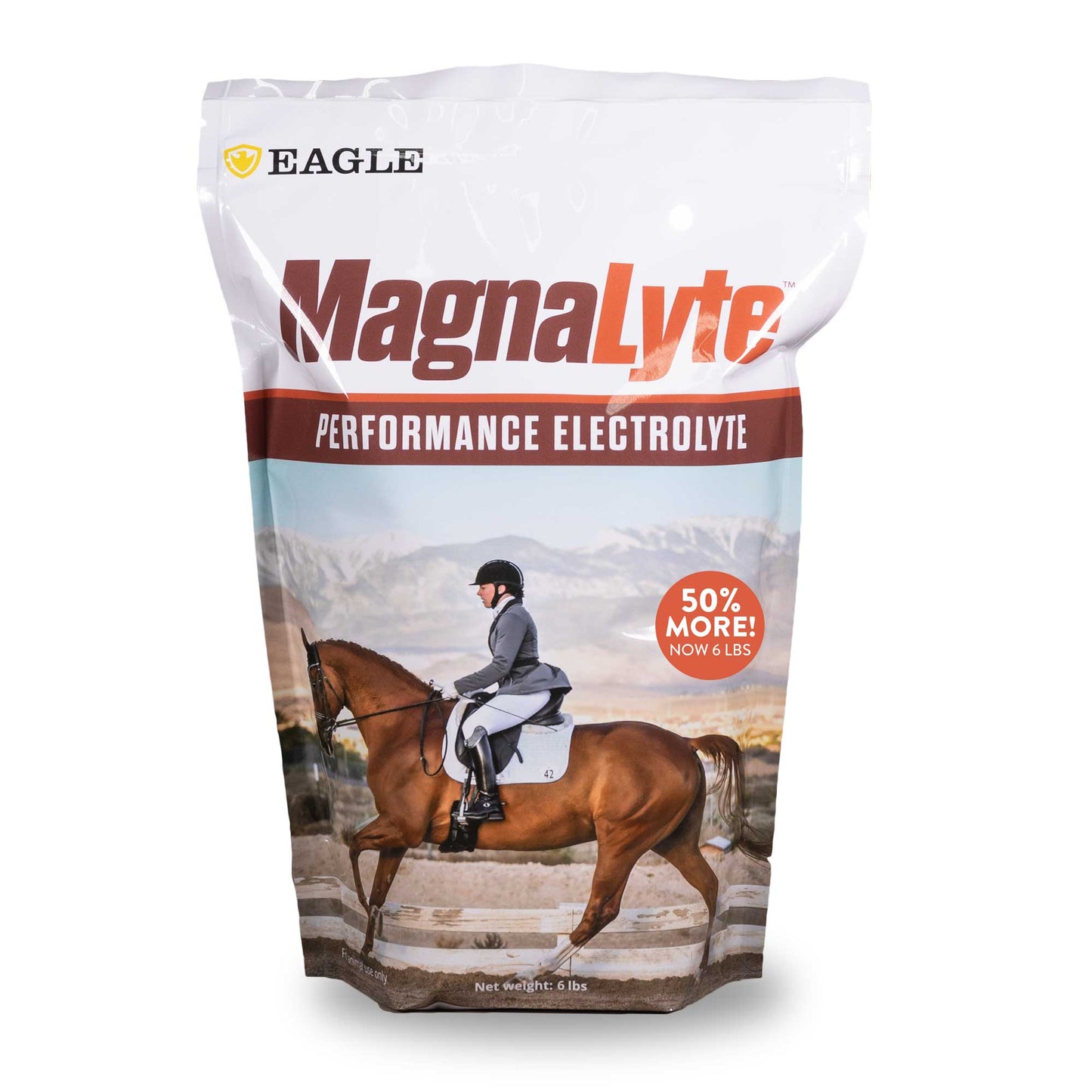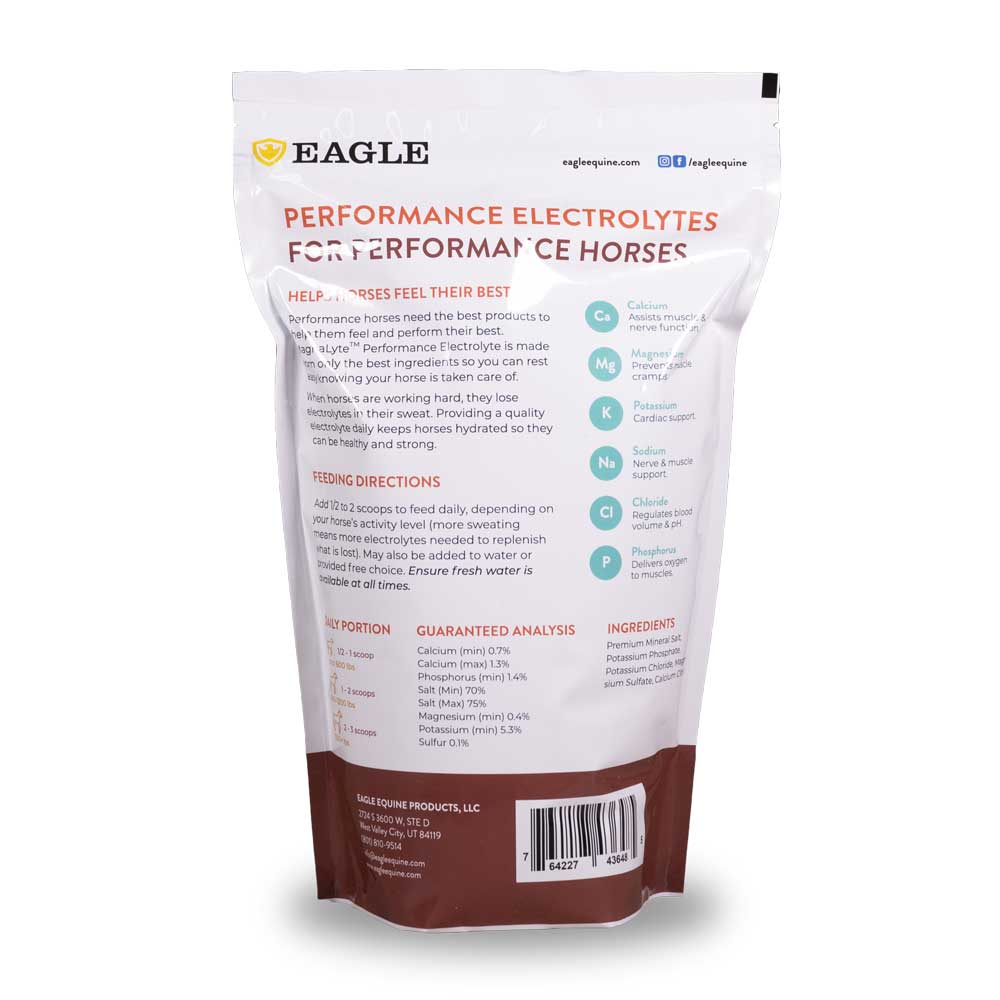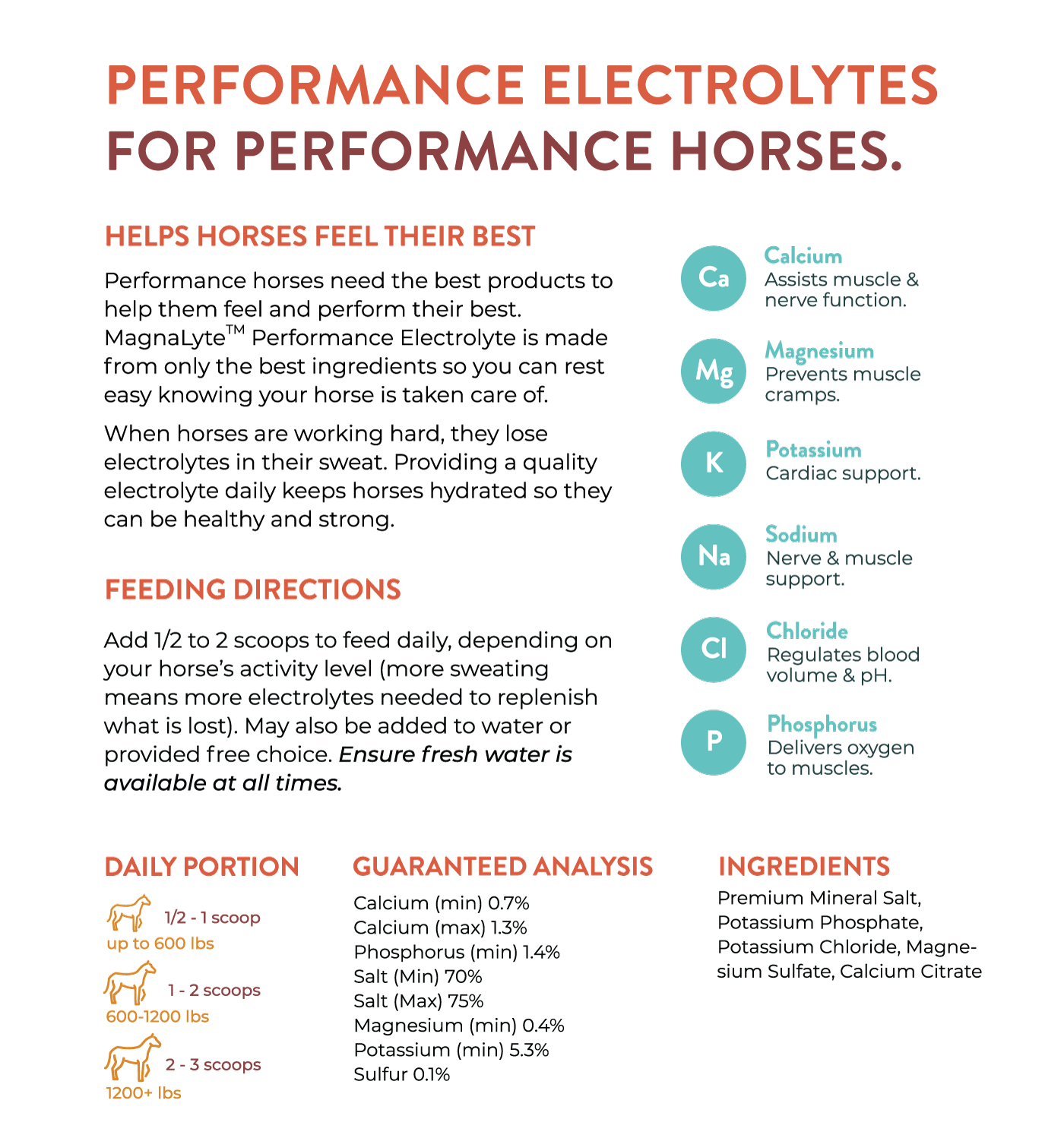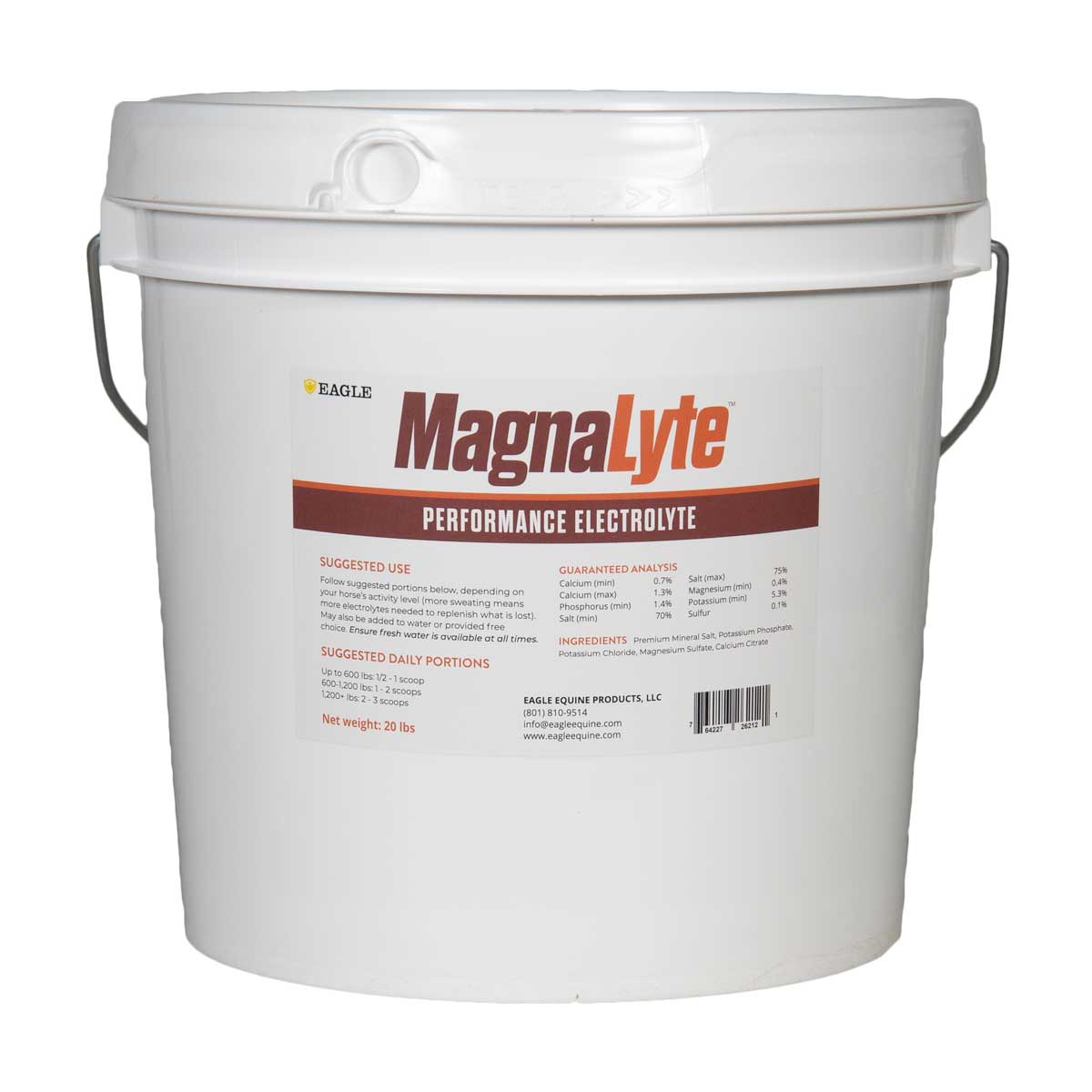 It simply works.
We used this product for the first time with a horse that needed a pick me up. It was 90+ degrees outside and humid. Our horse enjoyed the powder with his grain in the trailer and then drank anytime I offered water and performed with a personal best. As the title says. "It simply works".
excellent for my horses
I give this to my horses year round so that my guys stay hydrated. I mix it in their feed. Love these products!
Outstanding results
Even though my horses are fed four time a day, they were agitated at feeding time. After adding MagnaGard Plus the horses greet me with a nicker instead of pounding a foot against the stall door.
They all seem much more tranquil all the way around. I'm so pleased.
Great electrolyte product
All four horses eat it mixed with a cup of soaked Timothy pellets on these hot and humid summer days. All love it! I notice an increase water intake and that makes me happy too!