Eagle Equine Products
Regular price
Sale price
$17.99 USD
Unit price
per
Sale
Sold out
Eagle Equine's Veterinary Liniment Gel deeply penetrates muscles, joints, and tendons, providing soothing relief through natural, effective ingredients.

Natural ingredients include lavender, eucalyptus, roman chamomile, rosemary, and tea tree essential oils, as well as aloe vera, witch hazel, menthol, and wintergreen,.

The anti-inflammatory properties found in the natural ingredients help reduce inflammation in the joints and muscles of horses and other animals.
Directions for use: Massage the gel deep into the muscles in areas of soreness or inflammation. Do not get in eyes or mucous membranes. Do not apply to wounds or open skin. Do not use right after bath. Do not wrap tightly.
Ingredients
Active ingredients: Menthol, Methyl salicylate, Isoproyl alchohol. Inactive ingredients: Witch hazel, water, eucalyptus essential oil, lavender essential oil, aloe, roman chamomile essential oil, rosemary essential oil, tea tree oil.
Menthol & Wintergreen stimulate circulation and help muscles & joints get back to normal.
The essential oils reduce pain & inflammation.
Witch hazel helps reduce inflammation.
Aloe Vera eases joint and muscle soreness.
Great for use on horses to relieve muscle soreness in cannon, hock and other muscles as well as for use in joint pain and soreness. Also great for use on goats, cows, sheep, donkeys, and other animals.
While this gel is intended for use on horses, many people have used it for human use as well to reduce swelling and pain in joints and muscles.
Share
View full details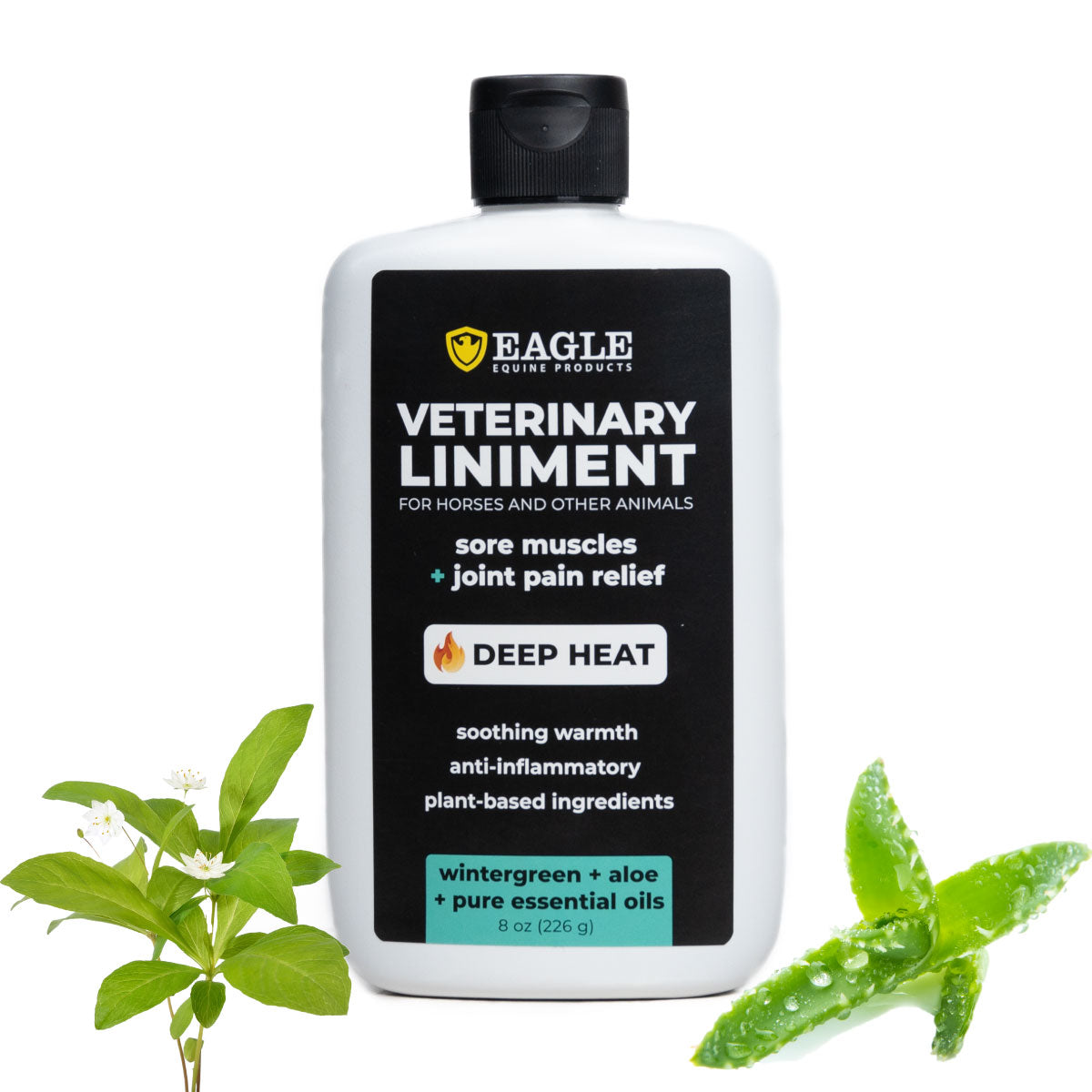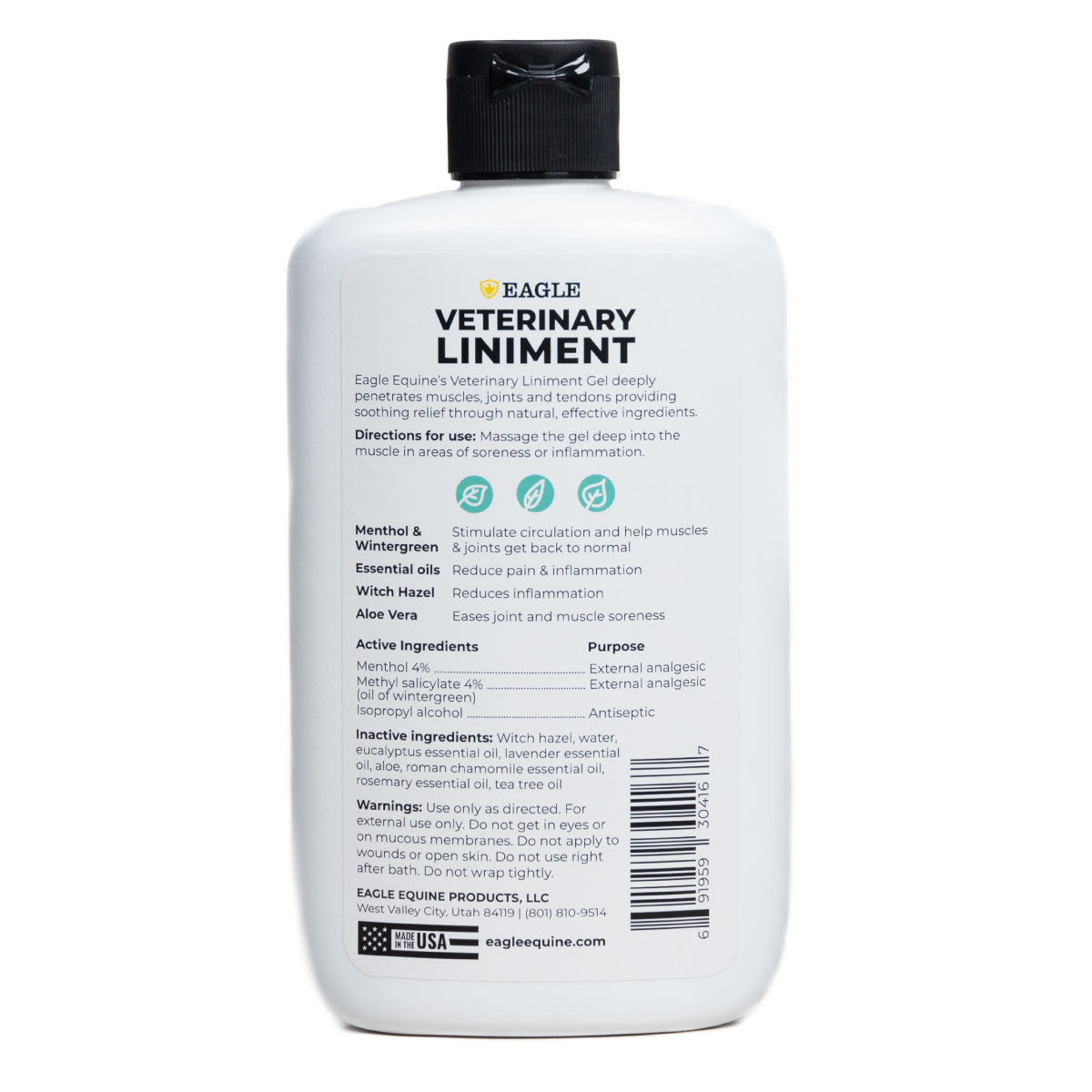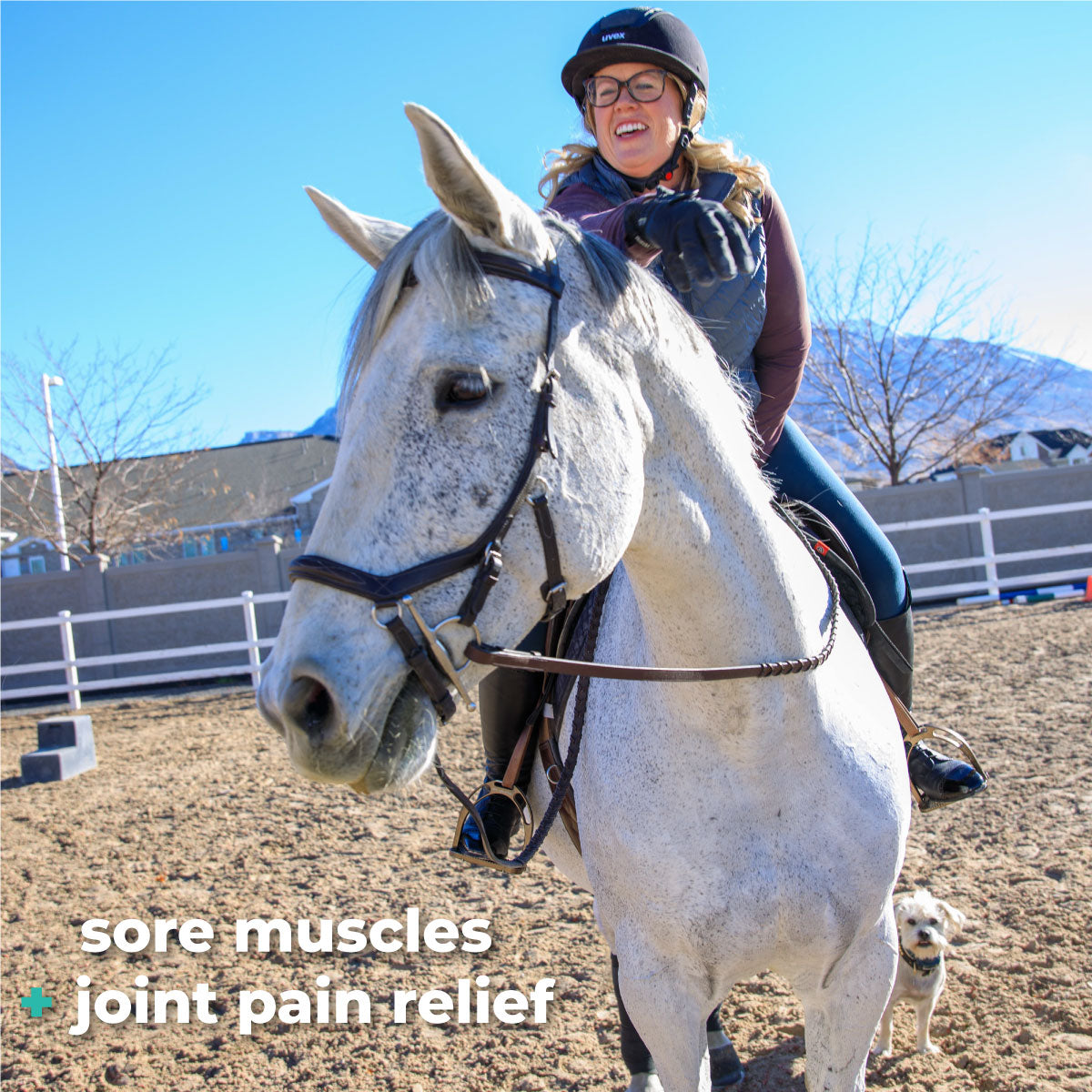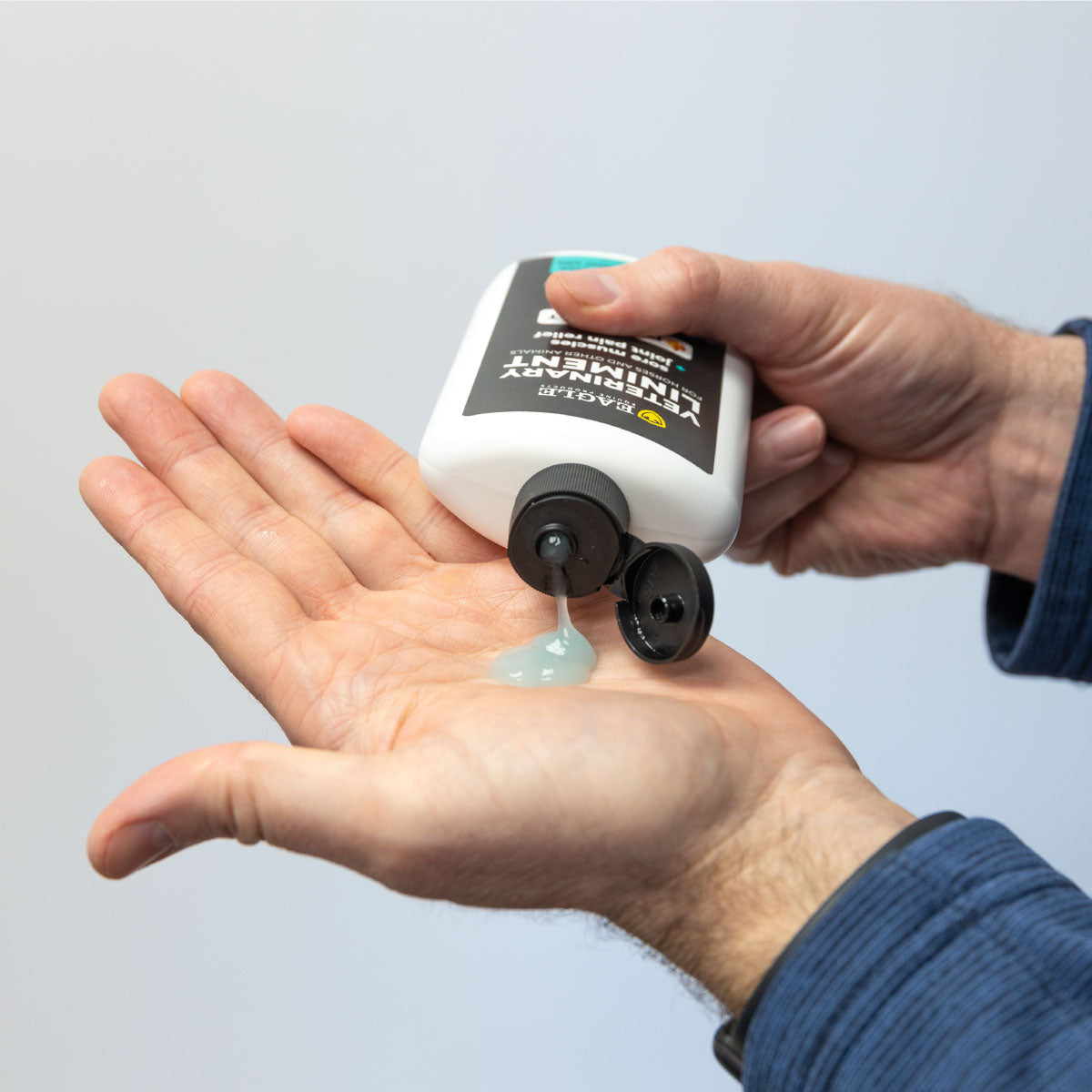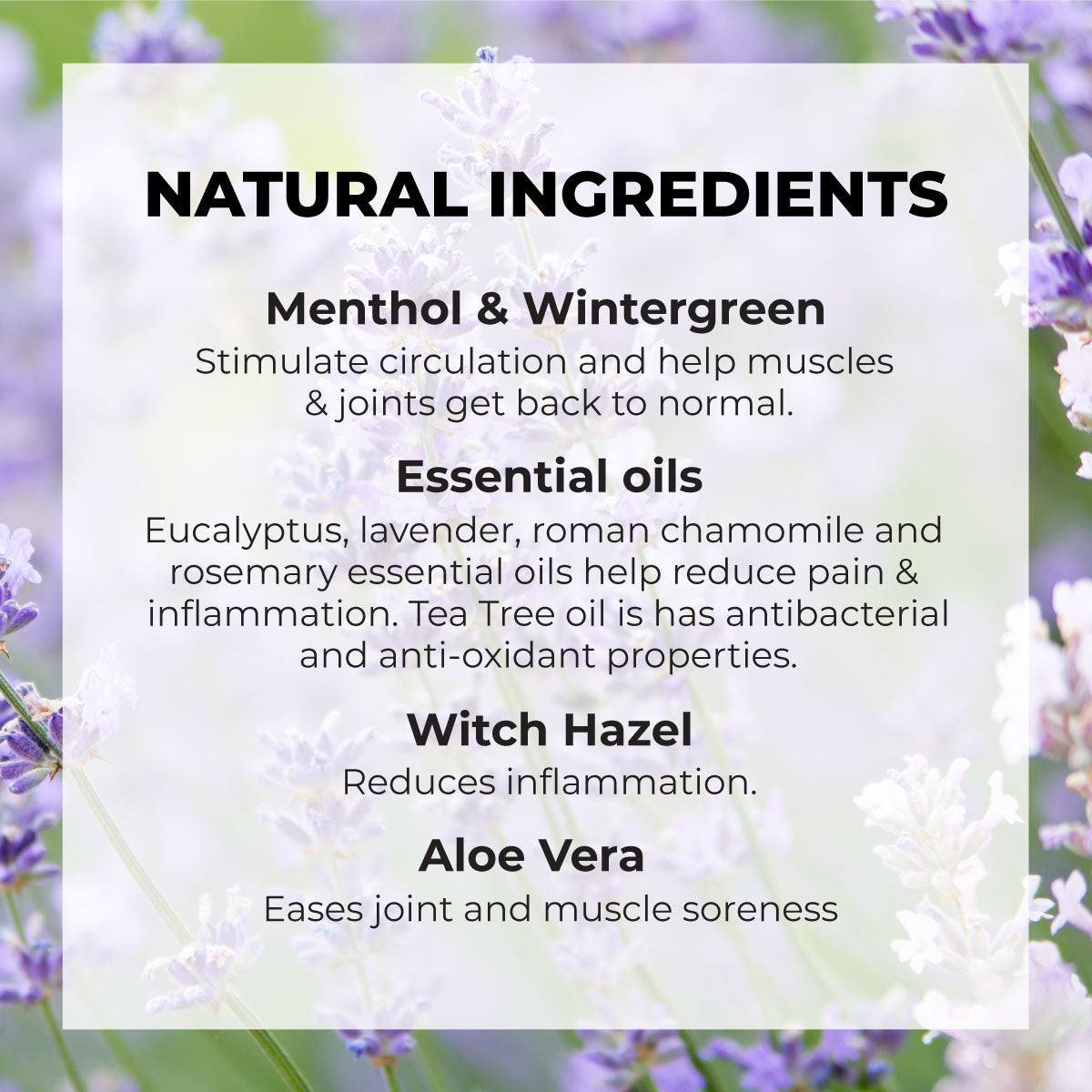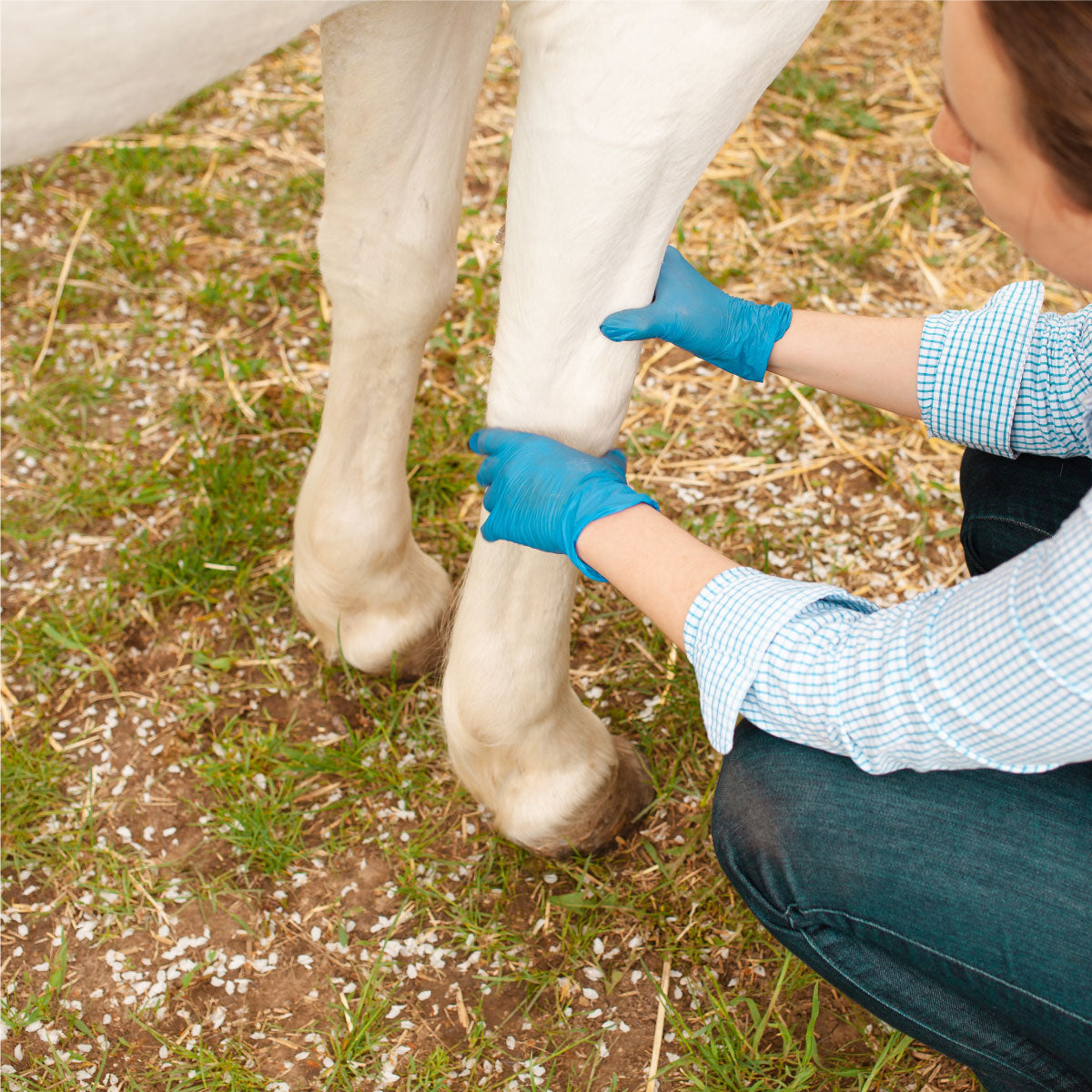 I love it!
I have been using this on my sore elbow and it is amazing! Now both my horse and I feel better.